I'm a high end makeup gal - no shame! I find buying from the drugstore hard, there's never anyone to help you and sometimes the quality can be a bit dodgy. MUA was a brand who I had picked a few things up from in the past, namely their eyeshadow palettes and intense lipglosses which I think are amazing by the way! But when they had a 40% off discount code going around I decided to branch out a bit.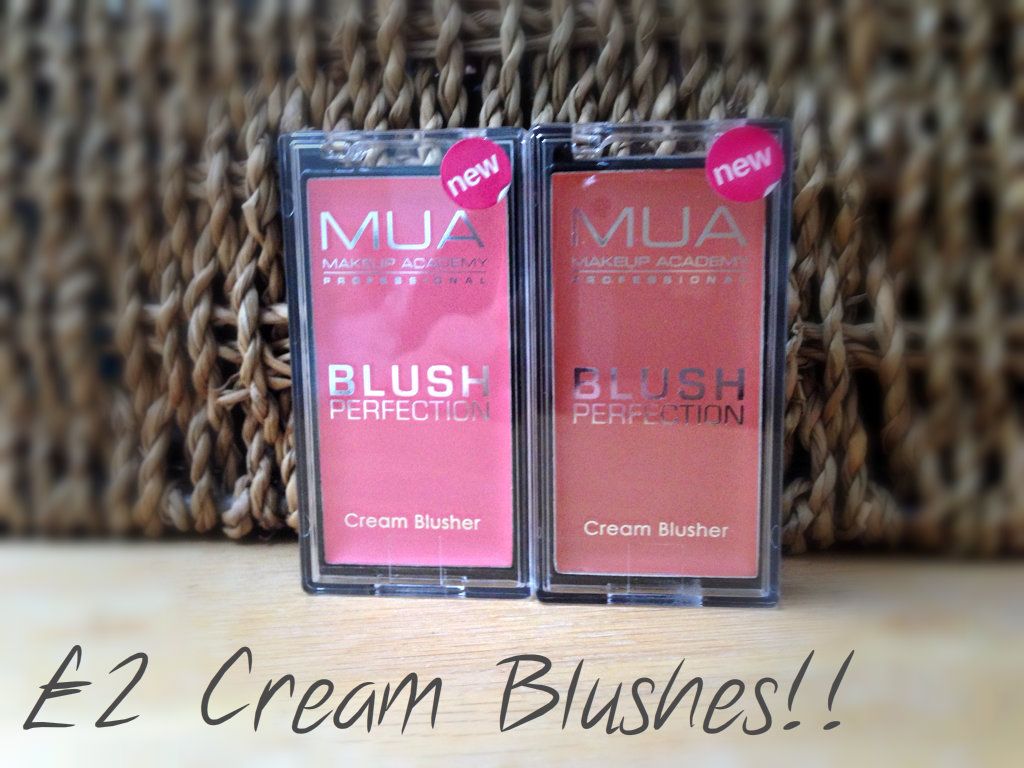 I picked up these two cream blushes in the shades Bittersweet and Dolly. I was instantly drawn to the more orangey toned one as those are the sort of colours I tend to wear but the pink is just so pretty too! It's a bit like Mac Well Dressed which is a much underrated blusher.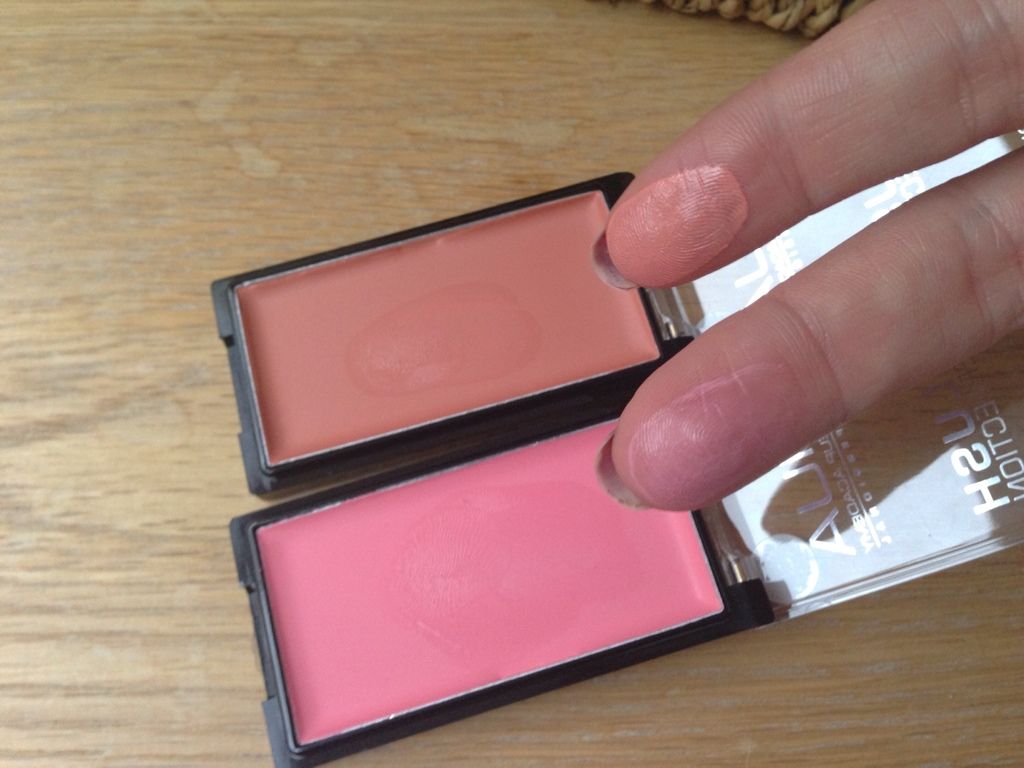 These initially felt a little greasy to me, but once on the skin they melt in and are very easy to blend. What I liked about them was the fact they didn't dry to a powder finish, they stay really dewey on the skin unlike the cream blushes from Topshop.
Ok, so they lasted about 6 hours on my skin which isn't too bad especially seeing as they're £2 each. Since then I've learnt to put a little bit of Mac translucent finishing powder over the top which doesn't take away the sheen from them too much and sets them in place more.
After a bit of experimentation I discovered that these two made a good pair! Pictured below I'm wearing the more orangey one higher up on the cheek and a touch of the pinker one on the apple of my cheek - ombre blusher..?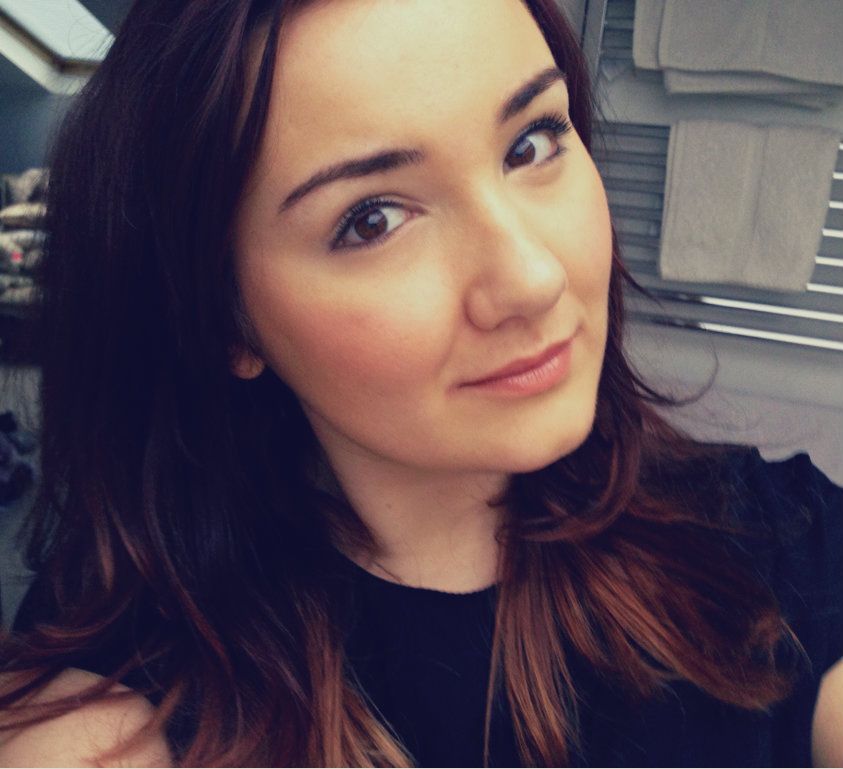 What do you think of these?
Lx