I held off buying a
Tangle Teezer
*
for so long. Every time I went into the chemists I'd look at one and just get swayed by the lure of more lipsticks! I'd heard so many things about it but never bitten the bullet.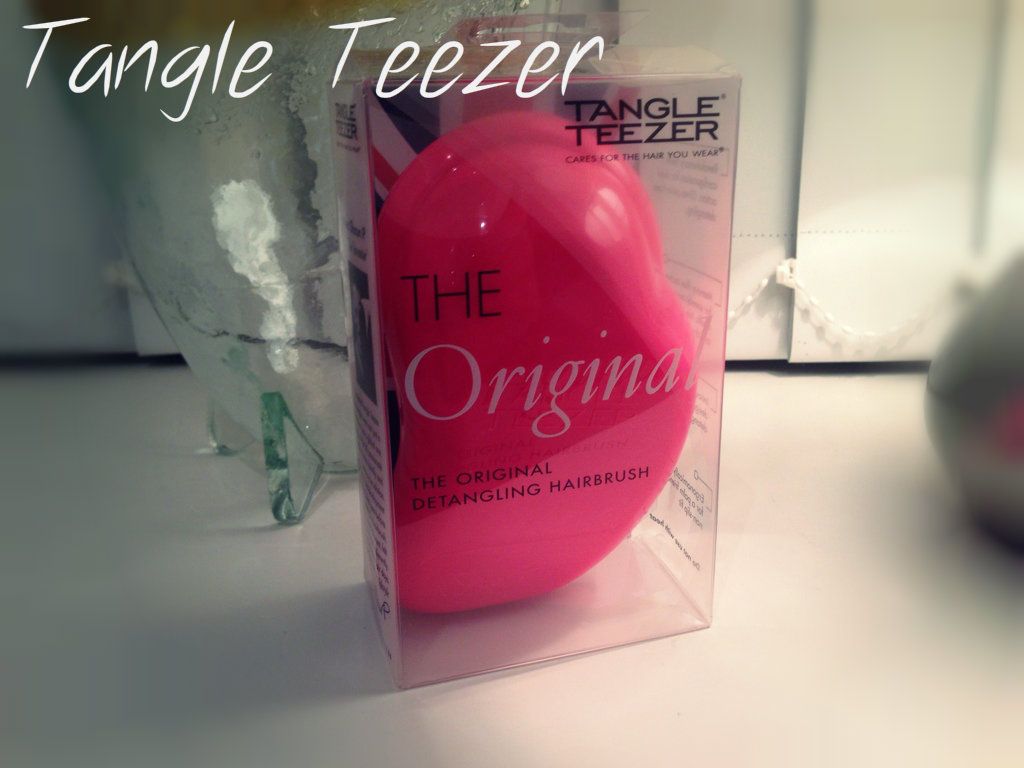 Finally I have been able to try it myself. When I first unwrapped it I practically tore open the packaging with my teeth, I then proceeded to spend the next 20 minutes brushing my hair. It was instant love! It slipped through my hair easing out knots quick as a flash and with no tugging.
A lot of people think my hair is really thick when in fact I just have a lot of fine-medium hair. It tangles so easily and after my ombré phase it is prone to breaking. The most troublesome area is the back of my neck.
I've been using this for a little over a week and I'm a total convert. My hair used to break off every time I brushed it and was just a general nightmare, especially after washing. I can tell that over time it's going to do my hair some real good as it is so much more gentle than a traditional brush. The bristles itself are made of a soft plastic and are laid out in a pattern that makes it glide through tough knots and tangles.
The biggest indicator of how great this product is has been how regularly I have to clean hair out of the brush. This used to have to be done every other day, whereas now there is more hair on my head than in my brush!
On a professional level they're also great for my hair kit. No more moaning models when you're brushing out backcombing... Bliss!!
I'd definitely urge you to try one of these if you haven't already. Here's where I got mine (
link
), you can also see the rest of the colours in the range here (
link
). If you do already have a Tangle Teaser than share the love with a comment below!
Lx